Customer Reviews
12/11/2018
Jody S.
Indianapolis, Indiana, Marion
Hey I just want to say thank you ...
Hey I just want to say thank you very much I have received my necklace and it is a beautiful piece of work that you You have done it once again this is a nice piece, and I will be able to wear and to have to be proud of and then in time to handed down to someone else and I want to thank you for the craftsmanship and its just beautiful and youve done it again so I appreciate it and may you and your company be prosper and everyone else I would highly recommend that you get a piece of this art and jewelry that you will have and be proud of for days to come thank you. Jody Spencer. Indianapolis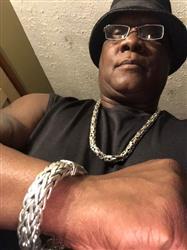 09/08/2012
Jason G.
NEWPORT, Gwent, United Kingdom
The service that Andy at silverwow ...
The service that Andy at silverwow provides is second to none, supplying fantastic jewellery, that is hard to find elsewhere, at a great price. My new 10mm byzantine chain necklace is testament to the silver smiths art. Suffice it to say I am a very happy customer and I thoroughly recommend Silverwow to any new prospective customers.